Friday, January 15, 2010 Posted In
CVS
Edit This
CVS just has not been very exciting for me lately. This past week I was able to get my 6 boxes of SoyJoys $6 get $6 ECBs, but that is it. I plan to get some more Cottonelle or Charmin and probably use my Thermacare raincheck since my coupons expire the 31st. My ECBs expire the 25th and 30th so I would like to roll those or use those up. My store does allow expire ECBs, but I hate to make a habit and I fear one day I'll walk in and be told, "Sorry Charlie!"
Oh the Oust may be interest to someone. I'm not a big fan of sprays so I often forget even if it is a money maker. 8-O It is part of the 6 week Bonus deals.

Oust Air Sanitizer pack $3.99 (limit 3 deals)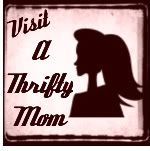 -$3 ECB
-B1G1 free from 1/3 SS or $2/2 printable
HERE
Final Price: from $2.01 overage on two!